At Bigal River Biological Reserve we propose several types of stays that will suit all tastes, always in close contact with tropical nature. All those stays involve walks in the jungle, flora and fauna discovery, and visits to the main natural wonders (hidden waterfalls, viewpoints, animals' feeding grounds, etc) that this unexplored part of Sumaco National Park´s buffer zone has to offer.
Minimum length for your stay at Bigal River Biological Reserve must be 4 days/3 nights, although we advise longer stays in order to fully enjoy the forest and isolation. For more information, CONTACT US.
The following options, which can be combined, will provide an idea of what activities can be performed at Bigal River Biological Reserve during your visit.
1.       Herpetological stay: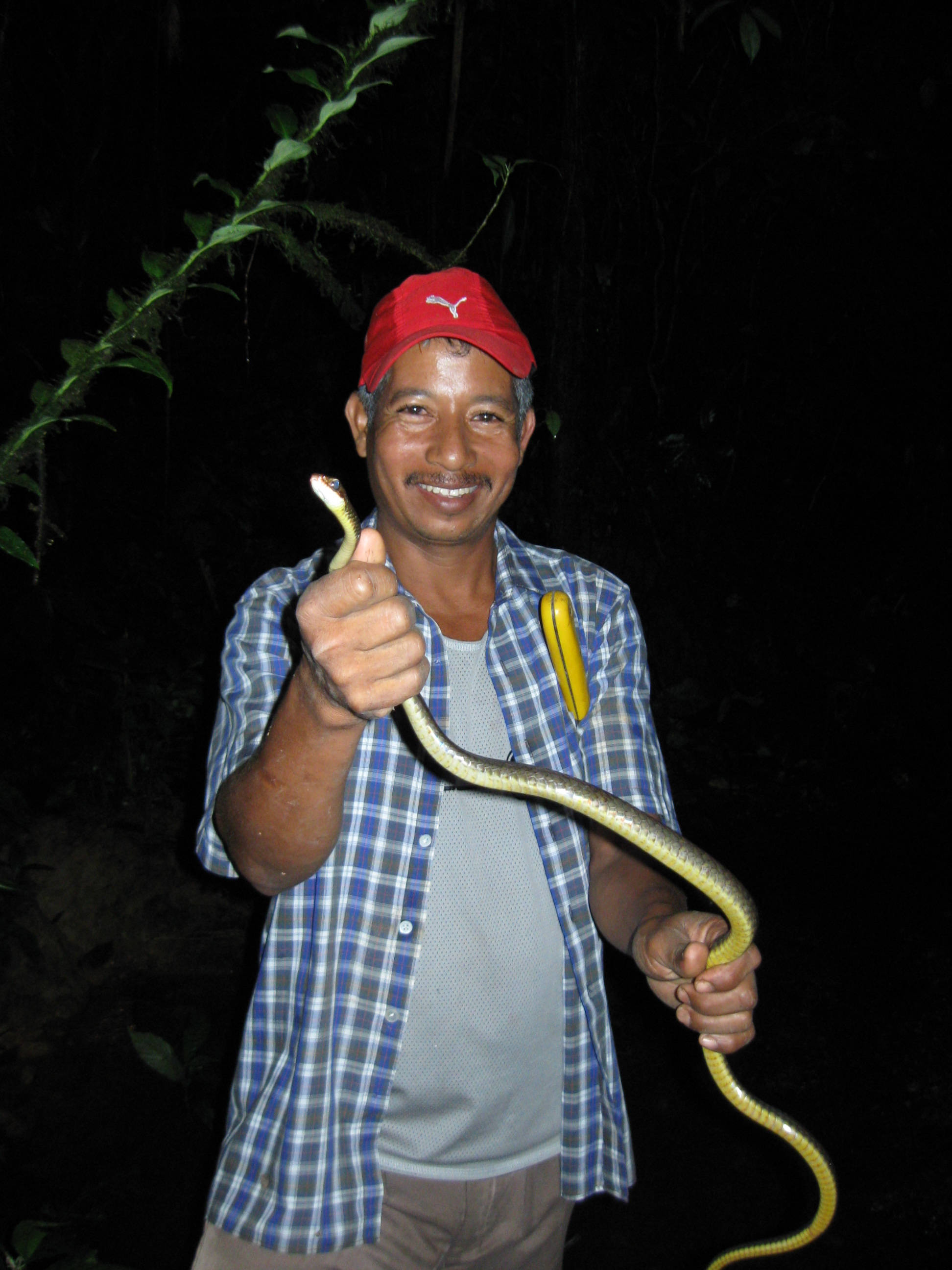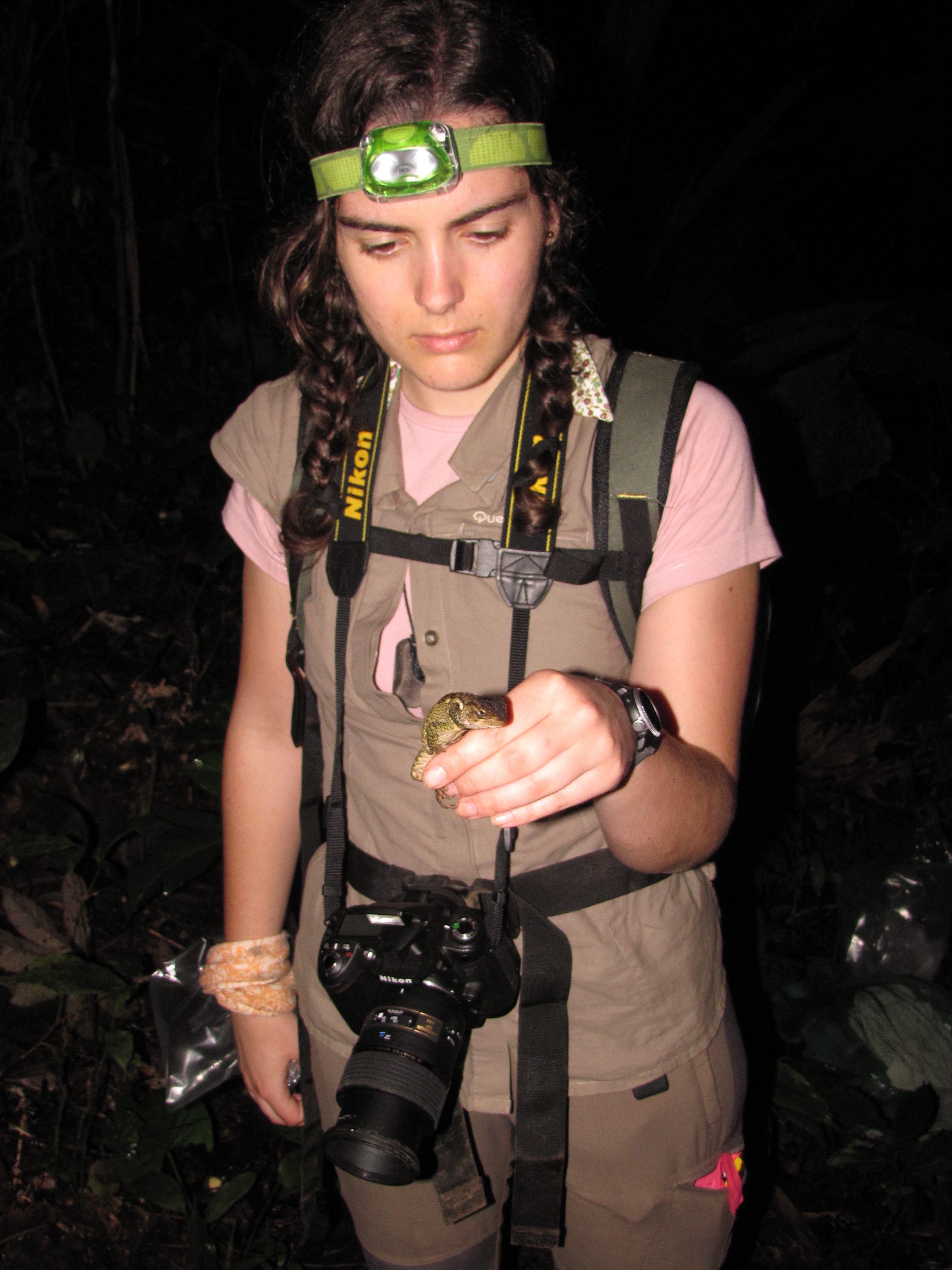 64 species of reptiles and 61 species of amphibians have been identified within the Reserve´s boundaries. During our night walks, that may last several hours, we will record each and every species we shall find, following a strict methodology, in order to later insert them into our data base. In such a way, you will be part of the ongoing herps´ monitoring process, an important part of the Bigal River Conservation Project, as it is a well-known fact that today all species of frogs are vanishing from the face of the Earth. In the long term, we hope the information collected will be key to elaborate conservation programs that will allow long term protection for the many endemic and endangered species which call the Reserve their home. Our days will be spent sharing herpetological knowledge, studying and taking photos of live specimens, looking for diurnal species of frogs and lizards, and resting in hammocks. If you go for this option, it is important that you should be able to feel at ease for extended period of time in the jungle by night. Bring: a digital camera with good optical zoom and flash, a good head light and enough replacement batteries for the whole stay.
 2.       Bird watching stay: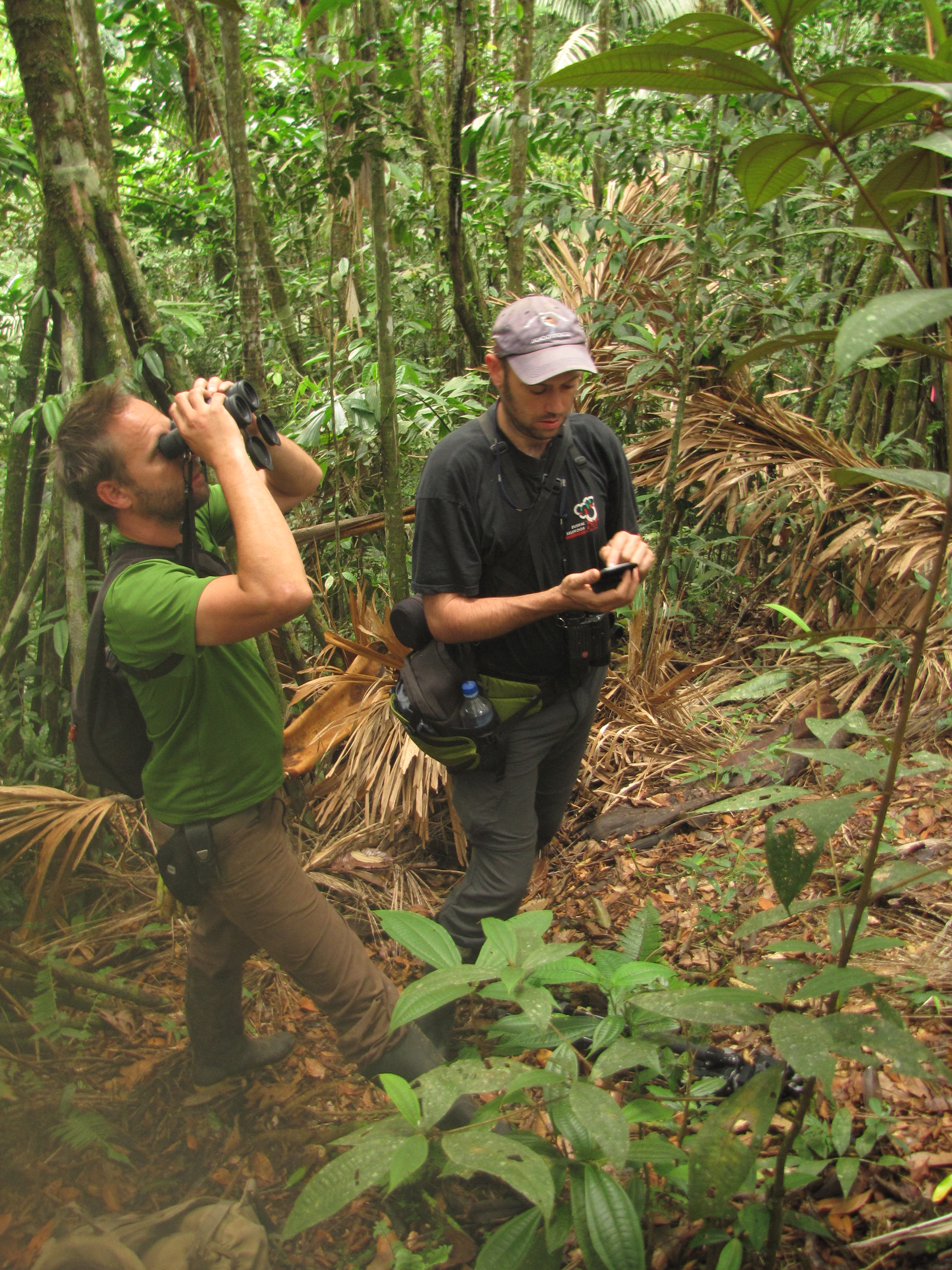 467 species of birds have been observed at the Reserve and close surrounding areas, a figure that represents hardly a third of all the species of birds found in Ecuador; and the list is still growing… Very early, we will have breakfast before hitting the Bigal River Biological Reserve´s trails, in search of colorful and magnificent tropical birds from diverse families. Toucans and aracaries, birds of prey, aras and parrots, humming birds, and many more are permanent residents here, while other are migrants. It is the ideal place for bird watching aficionados and the opportunity to have a close encounter with some species that would otherwise be very hard to spot in other parts of the country (White-chinned Woodcreeper, Blackish Peewee, Pink-throated Brilliant, Olive Tanager, Cinnamon-rumped Foliage-gleaner, Nocturnal Curassow, Gray-winged Trumpeter, White Hawk, Stream Creeper, etc). In the afternoon, after lunch, we will rest until around 4pm and go out again for more species. In the evening, we will have dinner and go to rest early in order to make the most of the next morning and fill up our check list. Please, CONTACT US if you would like to receive Bigal River Biological River Reserve´s Bird Inventory. Bring: good quality and potent binoculars, a field book of the birds of Ecuador ("Aves del Ecuador" or "Fieldbook of the Birds of Ecuador"). Take a look at one of our trip reports on Couldbirders,com:http://www.cloudbirders.com/tripreport/repository/JACOB_ Ecuador_01_2014.pdf
3.       Insect observation and butterflies inventory: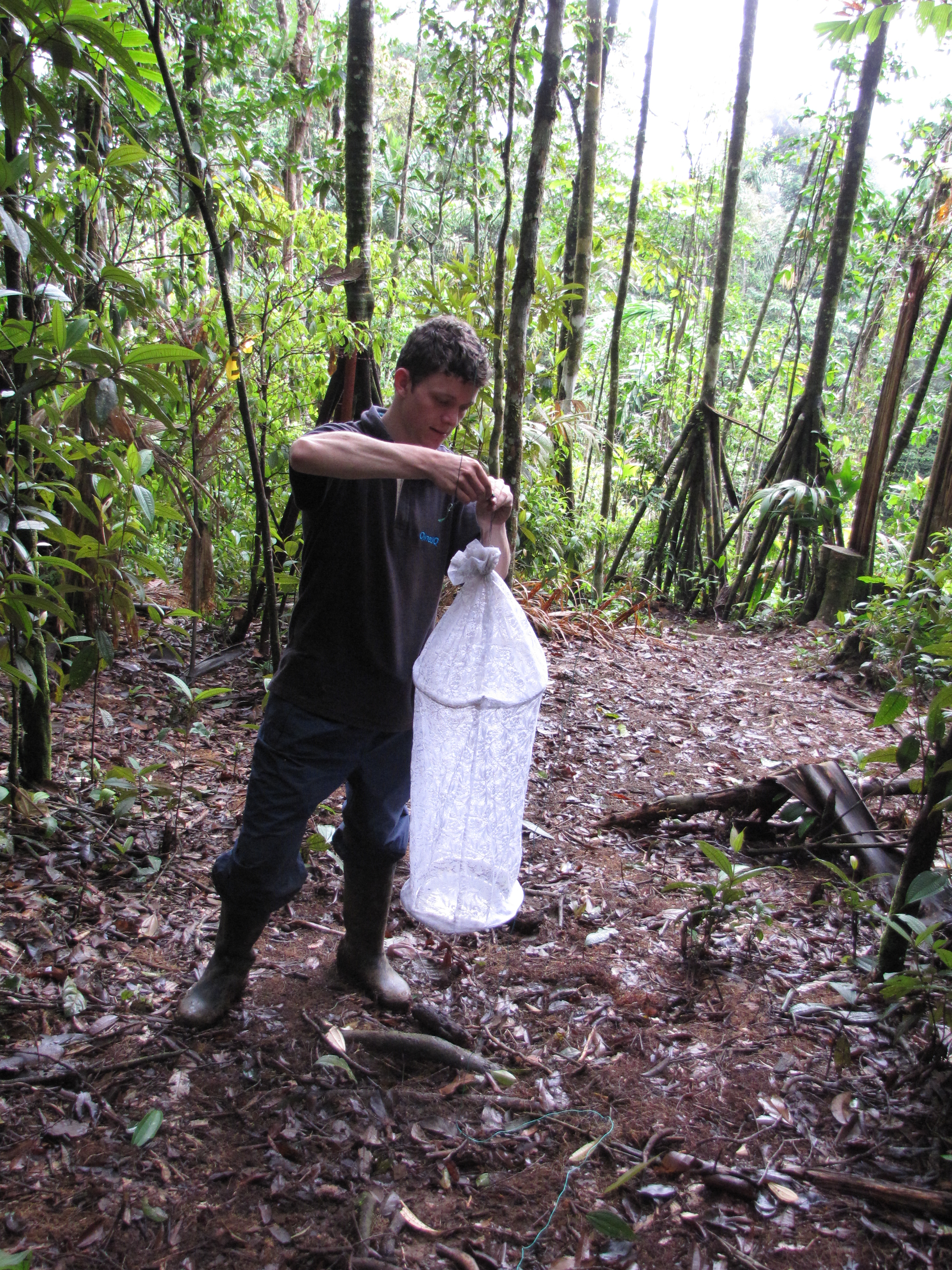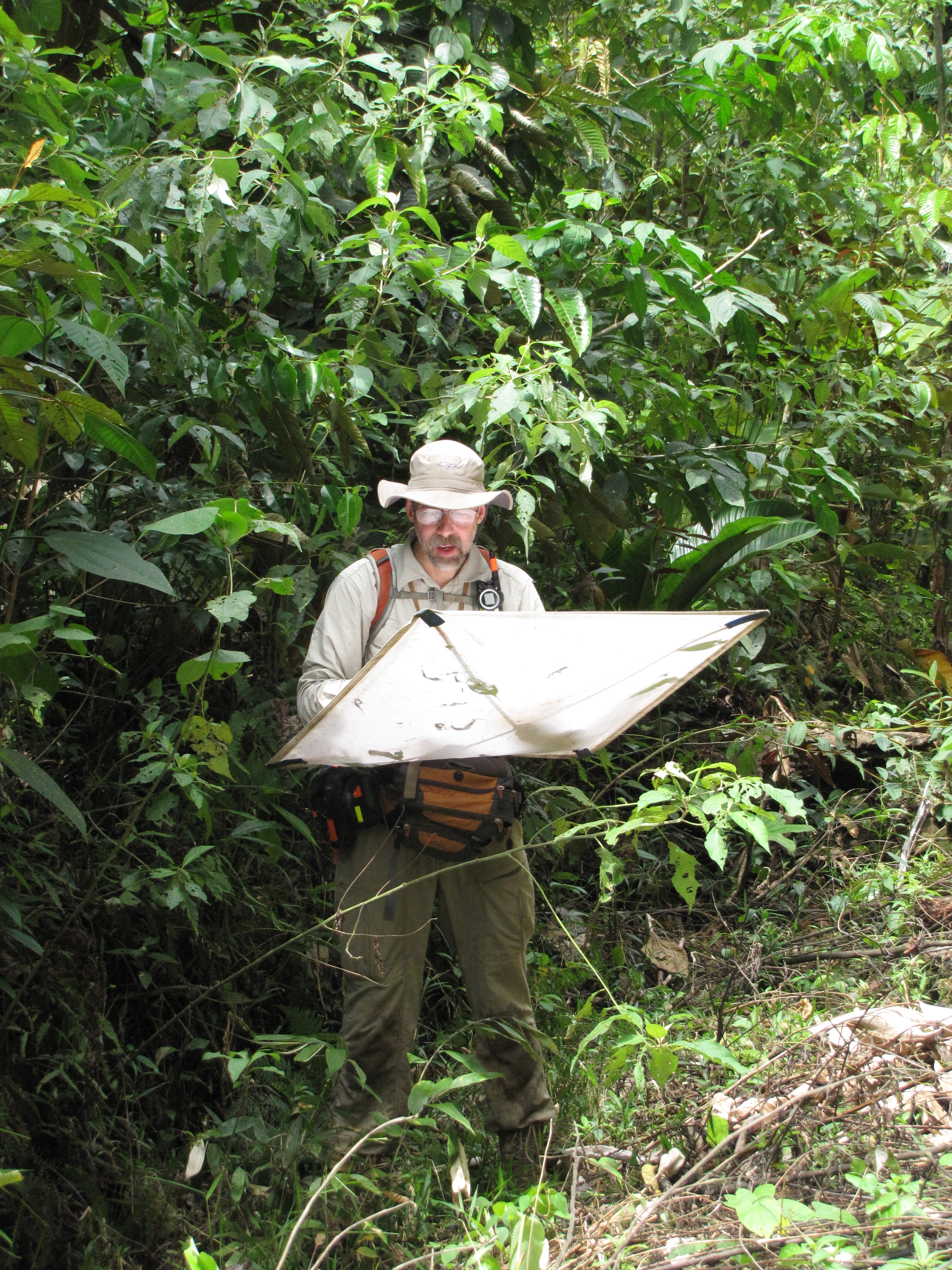 During the last six years, several studies on different butterfly families indicated the presence of 605 species of butterflies in the area. Butterflies start flying around with the first morning sunrays and are more active once the sun has heat up their little bodies. For this reason, we will start walking on the trails around 9 am or a little later, according to the weather. As long as the sun is present, there will be butterflies basking in the sun; a fact we will take advantage of in order to take photos of as many specimens as possible. The photos will be added to our database and will help us understand what relation pattern exist between seasons of the year and the presence of some species of butterflies in the area.  After dinner, we will set up a special light and a white sheet to get an insight at the mysterious and astonishing world of Moths. From there we will have plenty of time to take pictures of those colorful and unique lepidopterans while they stay still. Bring: a good head lamp, a digital camera with a powerful optical zoom and flash and at least 2 replacement batteries for the camera. This stay requires a lot of patience and perseverance.
4.       Mammals´ Discovery Stay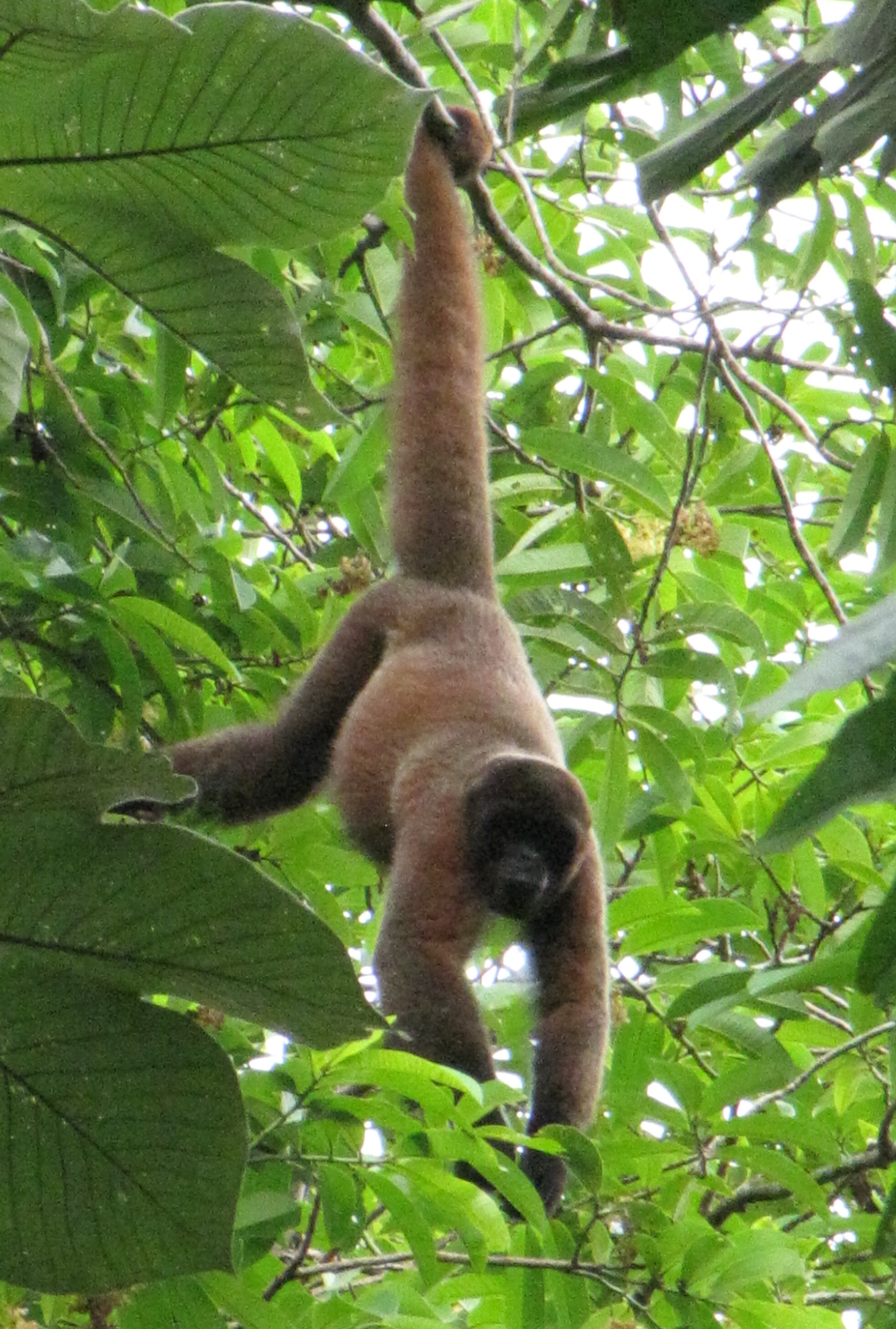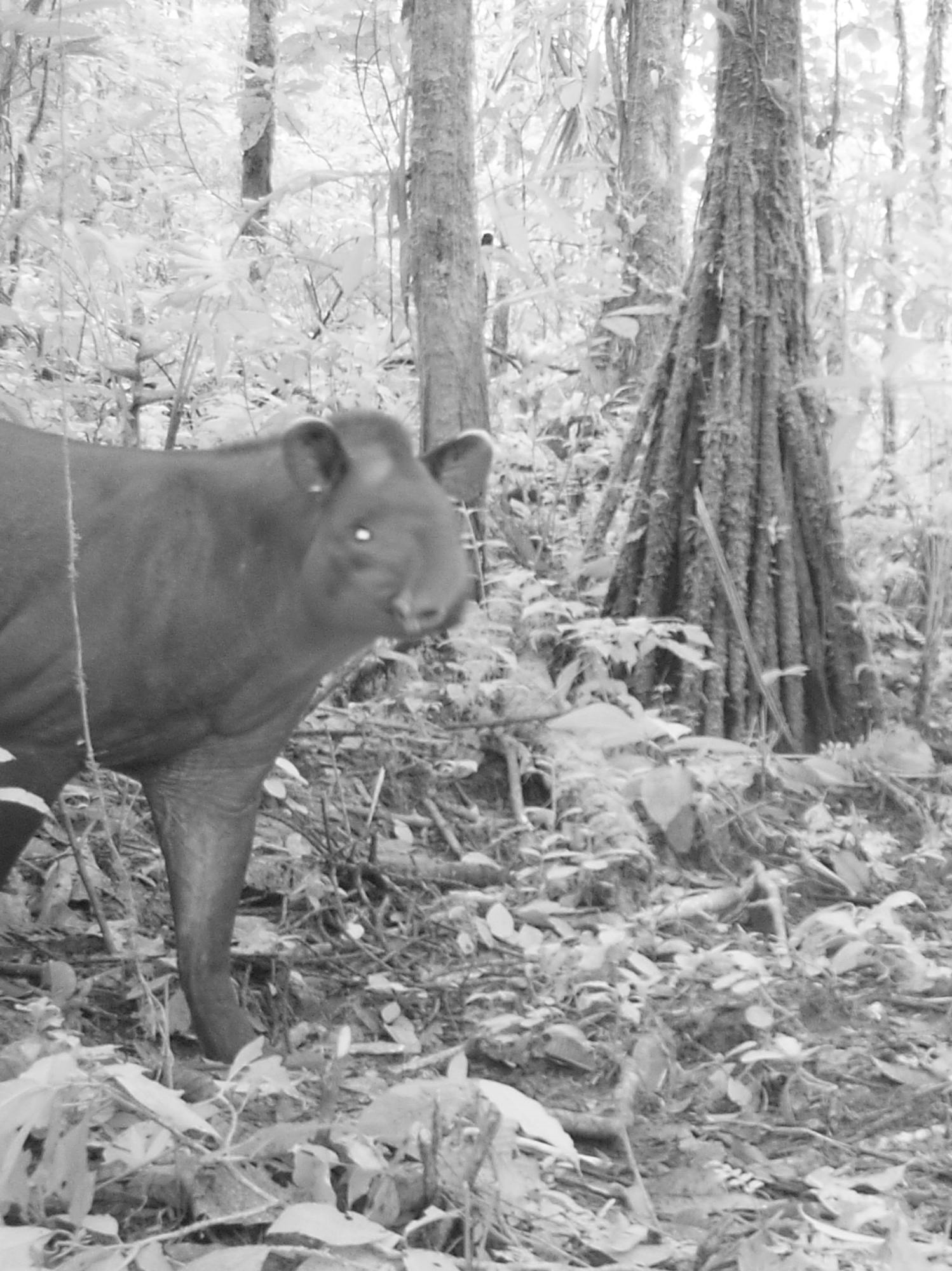 Recent studies at Bigal River Biological Reserve have indicated the presence of many species of large size mammals. Tapirs, jaguars, ocelots, pumas, spectacled bears, peccaries, coatis, agoutis, anteaters, monkeys (7 species), otters, etc… are still roaming in these parts of Sumaco National Park´s buffer zone.  In addition to looking for mammals during daytime and nighttime, we will be using camera traps (devices which take photos or movies thanks to a motion sensor and an infra-red flash) set up in strategic locations within the Reserve's boundaries. The photos, which will help us obtain records of the most inconspicuous species, will later be added to the project´s database. We will also take advantage of our hikes to record troops of monkeys when we come across them on the trails, using specific Investigation Sheets. Bring: binoculars, good and powerful flashlights and enough replacement batteries.
 5.     Estadía de interés general: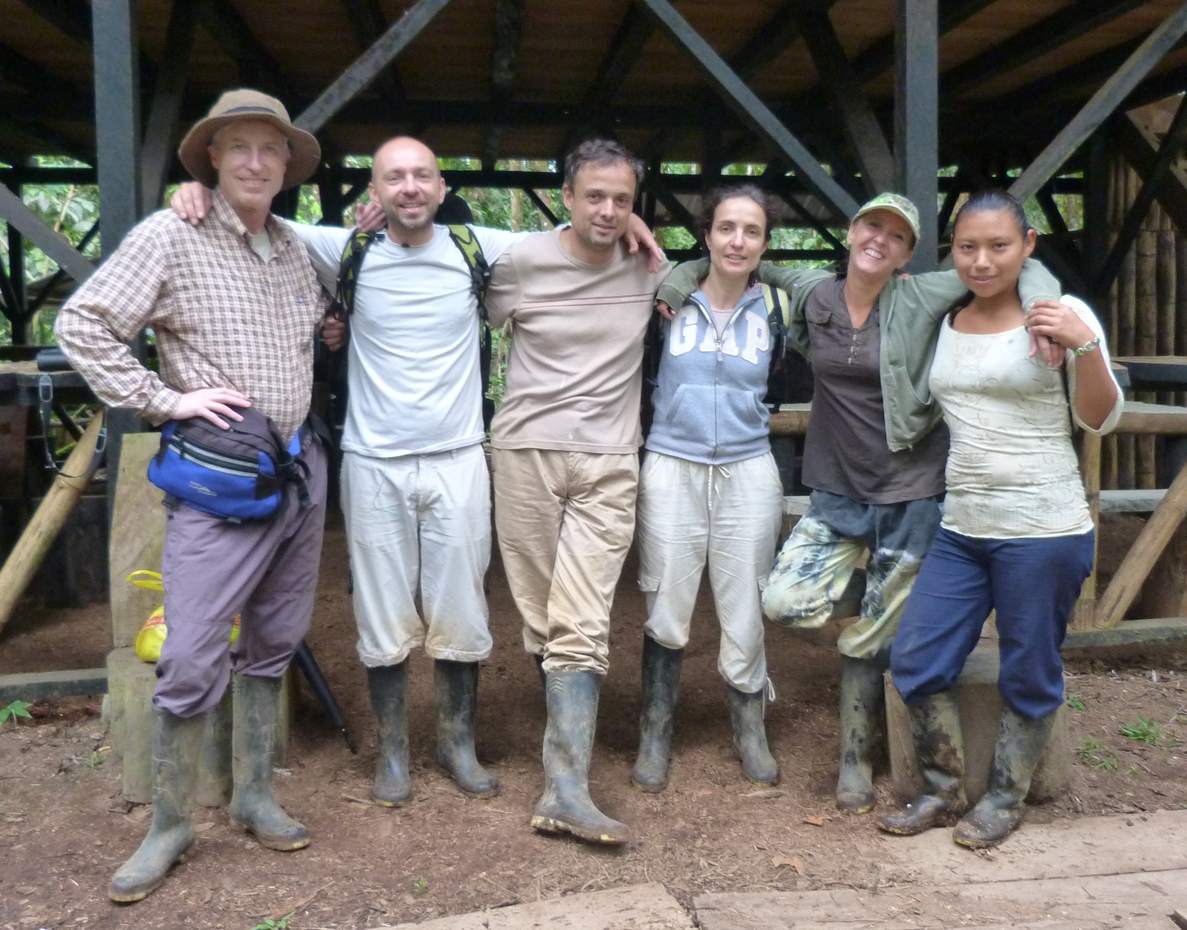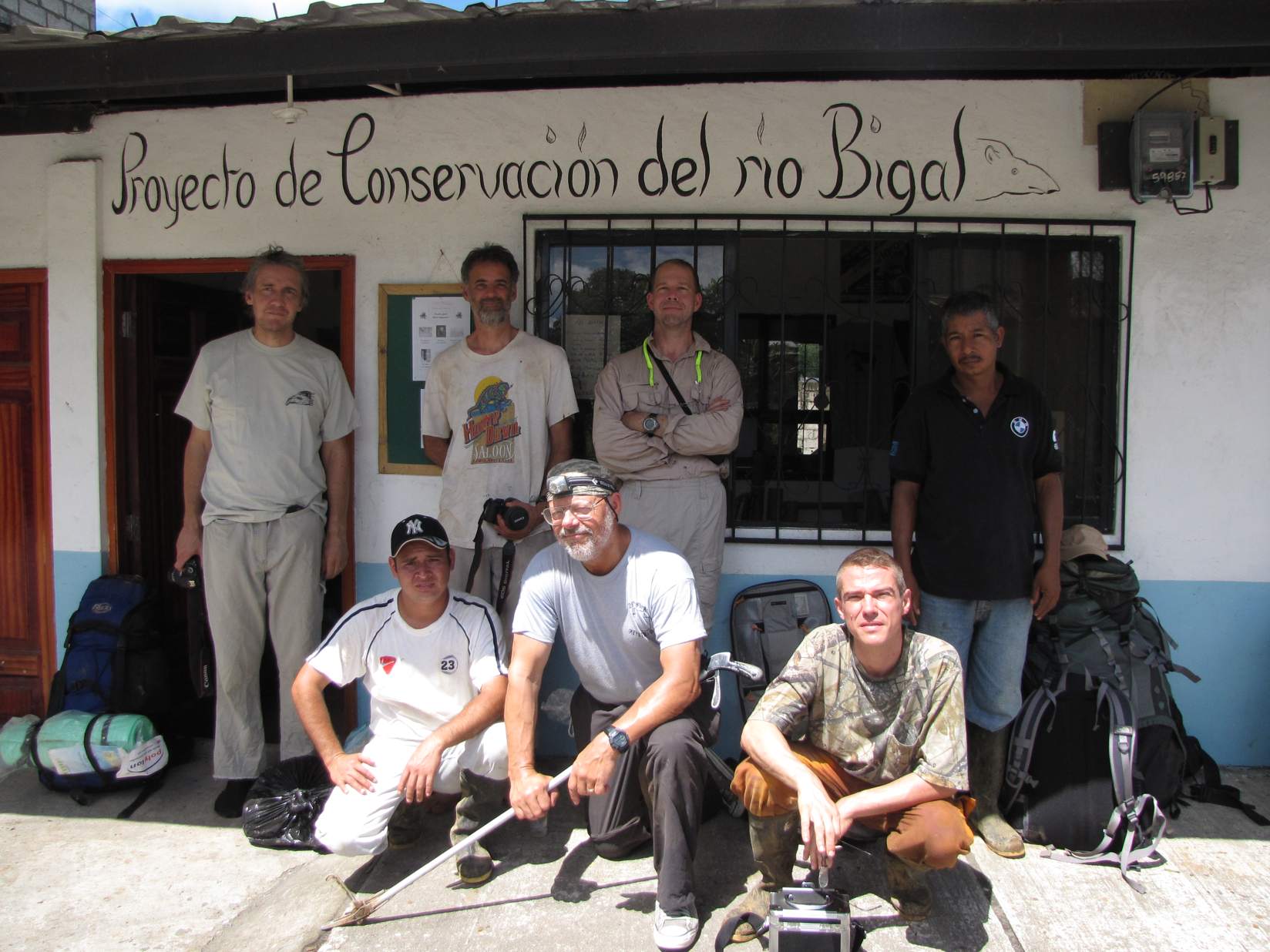 Discover of the Tropical Rainforest and its fragile complexity, learn about its inhabitants and their secrets. This option includes moderate hikes in the forest with a guide who will share with you his knowledge about this rich ecosystem. Observation of flora and fauna, night walks, visits to several sites of interest (rivers, waterfalls, viewpoints, etc.), hammocks relaxation, visit to the closest community in order to learn about the way people live in a remote area of Ecuador, photo sessions, bathing in the rivers, etc. For the whole family. Activities for younger visitors can be organized if booked in advance. It is possible to include your activities some of the other options mentioned on this page. Bring: a good flashlight/headlamp, a digital camera, and enough replacement batteries for both devices.
6.       Estadía "Hiking":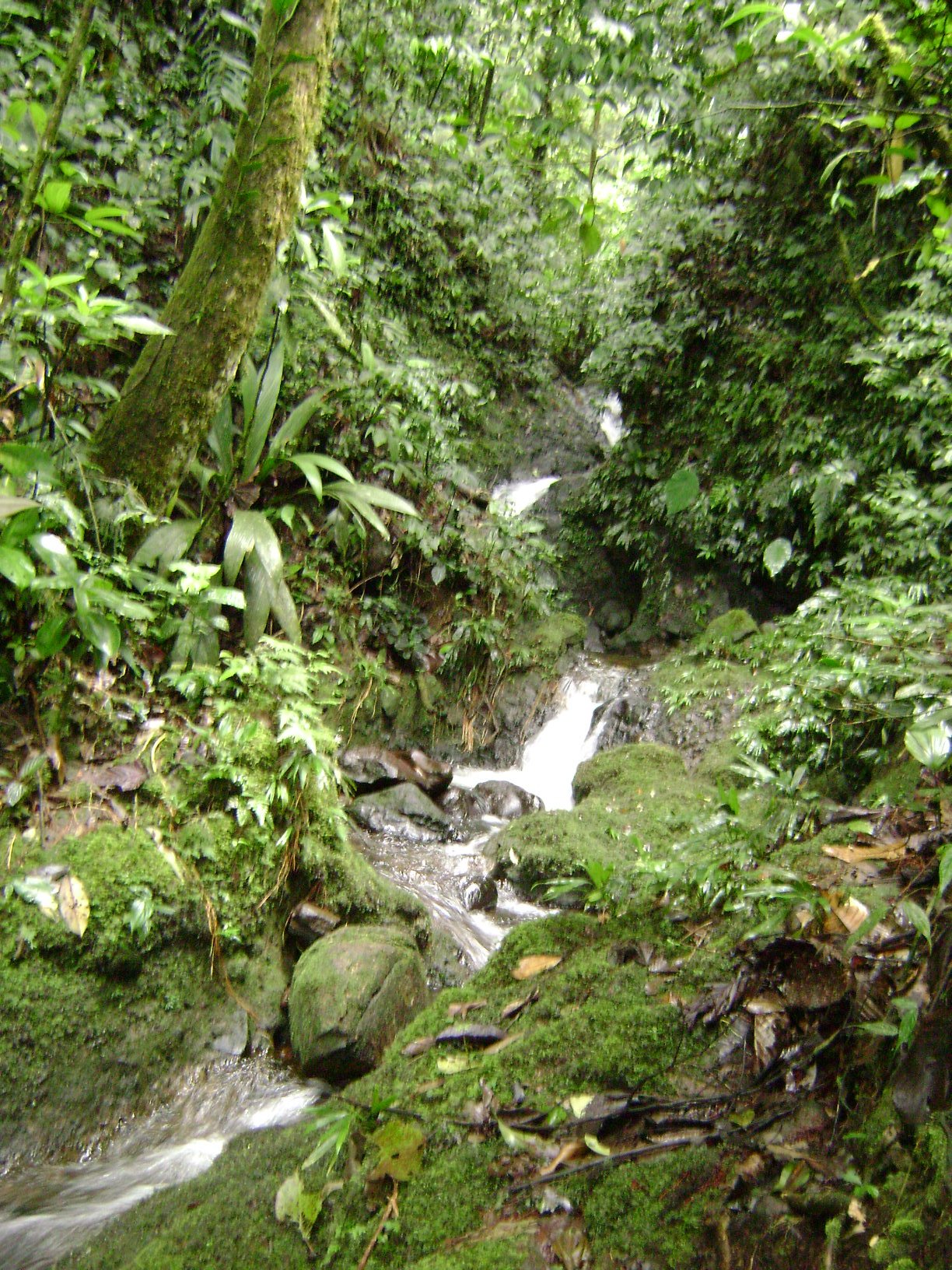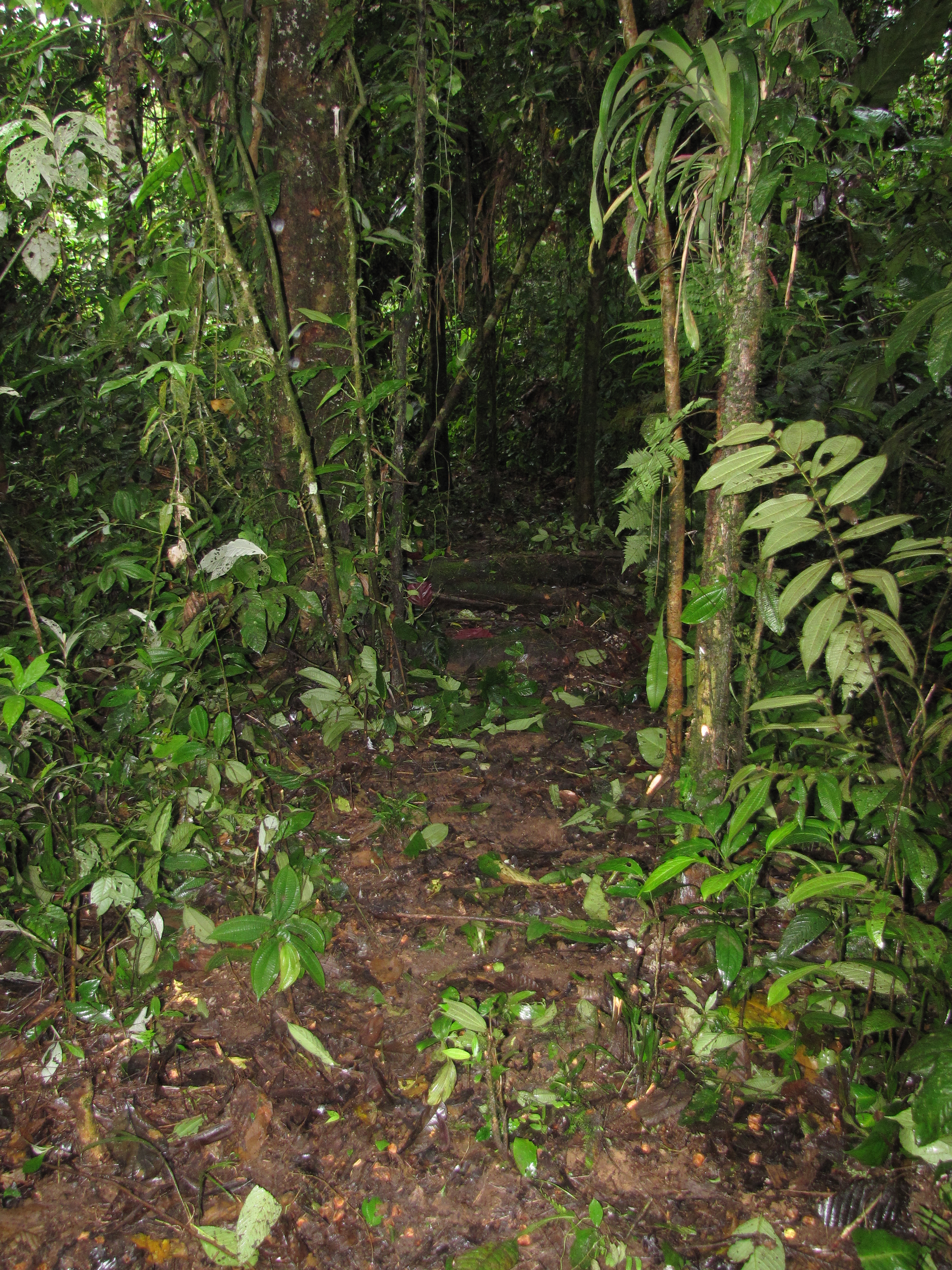 If one of your main wishes is to walk for hours in a virgin jungle where your won´t meet with anybody but with wildlife, Bigal River Biological River is the ideal place for you! The area has nearly 20 km of well-marked trails to discover, with various levels of difficultly. Hidden waterfalls, secret rivers, pools of transparent waters, viewpoints and mysterious caves, the Reserve has it all, as you will be able to tell as you hiking. You will enjoy the plant and habitat diversity present in these forests and will understand their importance Conservation. Inevitably, as you´re walking in the woods you will come face to face with monkeys´ troops of one of the 7 species living in the area. Bring: A food flashlight, a digital camera, enough batteries for both, and a lot of energy. If you go for this option it is necessary to be in good health and that you enjoy walking in the forest, sometimes on uneven terrains and for several hours.
7.       Estadía "Mini-voluntariado":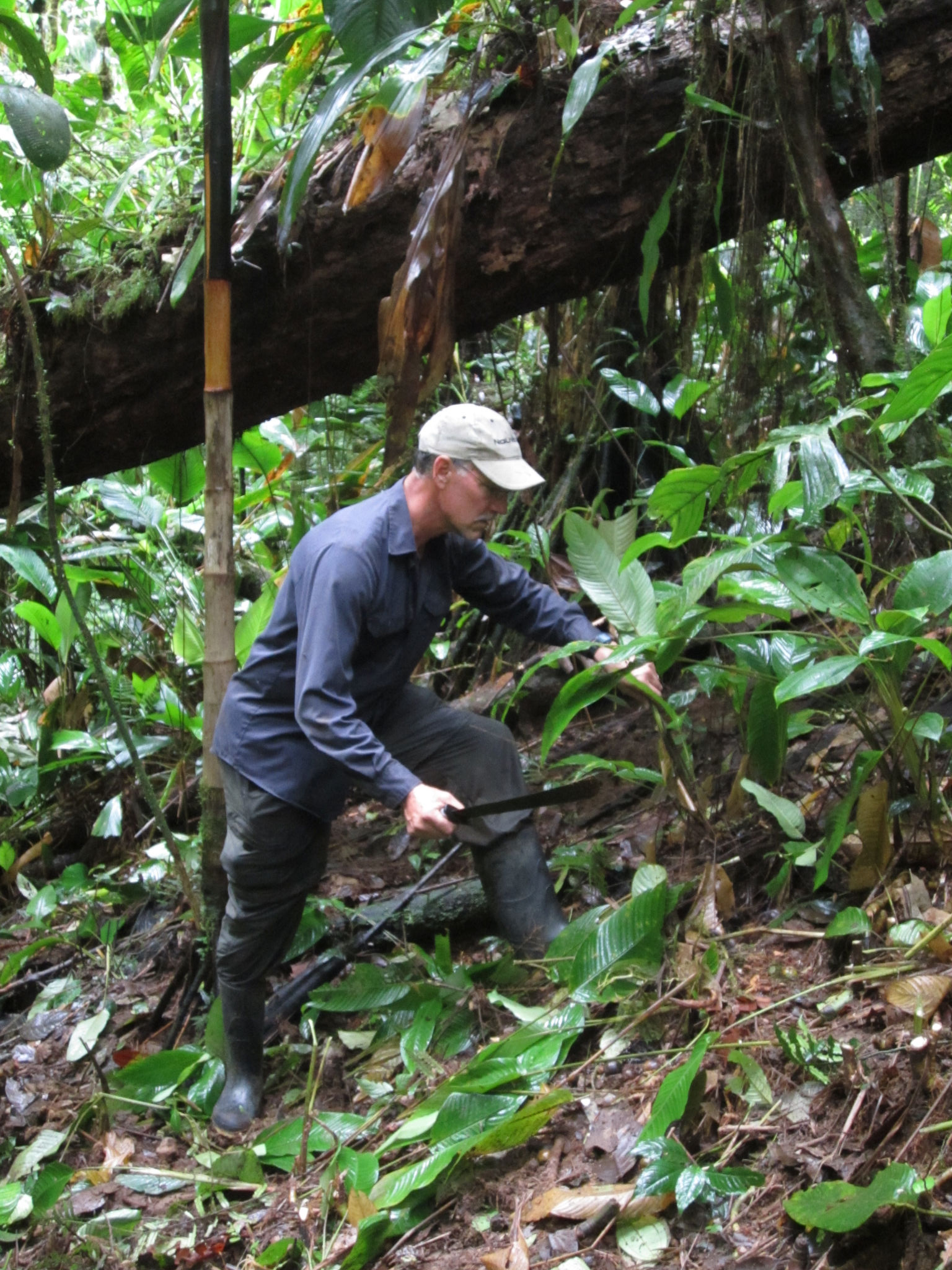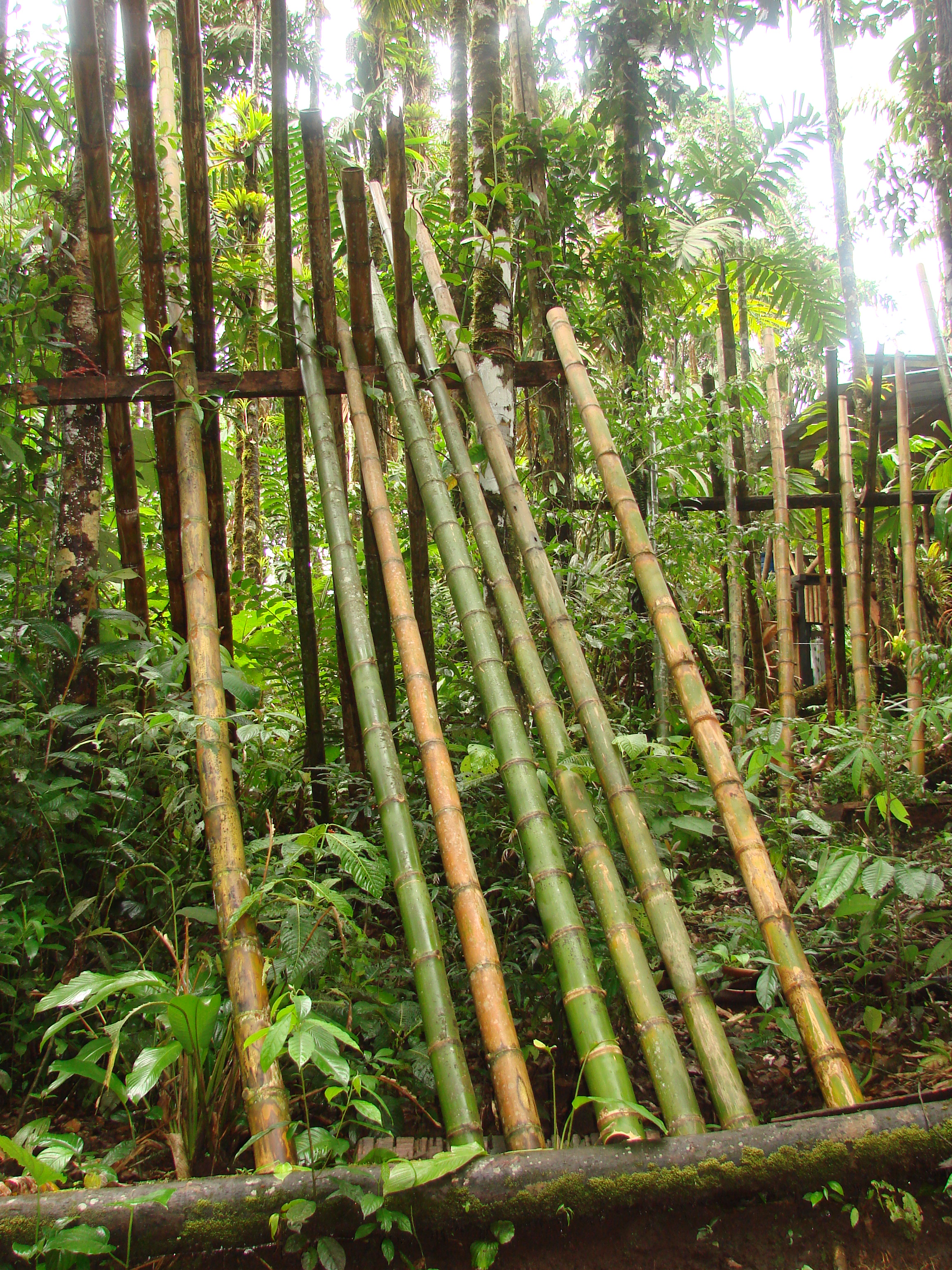 If you like being active during your holidays and be helpful to a cause as you´r e not at home, you can choose a short volunteer stay at Bigal River Biological Reserve. The areas of work basically are: construction, reserve´s design and maintenance, infrastructure and trails) in order to help our project with the works performed at the time of your visit. Minimum stay for this option is 7 days/ 6 nights. It is our most inexpensive opcion and you will love it! During your stay, of course, you will be able to enjoy moments to relax and learn about tropical ecosystems, and to rest and listen to the forest noises. Bring: a digital camera, a good head light and enough replacement batteries for the whole stay for both devices.
.